On Saturday, January 9, a recalculation of the difficulty of bitcoin mining took place, after which it immediately grew by 10.79% and exceeded 20 trillion, setting a new historical record.
Now the difficulty of mining bitcoin is set at 20.65 trillion. However, even with the increase in complexity, the profitability of mining the first cryptocurrency in terms of terahash peaked since September 2019. It is profitable to mine BTC not only on new equipment, but even on old devices.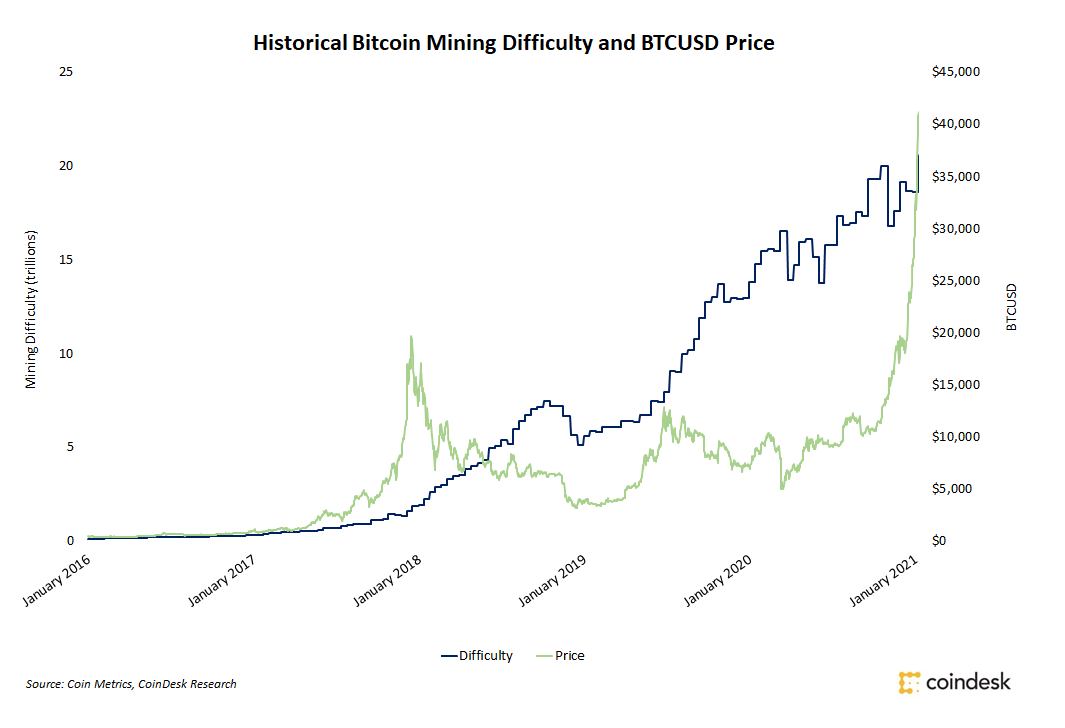 Against this background, all the stocks of ASIC miners were purchased from the suppliers of mining equipment. Braiins head of business development, Edward Evenson, said:
"The increase in difficulty came as no surprise as the profitability of bitcoin mining has tripled in recent months. In the fourth quarter of 2020 alone, mining equipment manufacturers rejected applications for more than $ 500 million. Supply chains are overloaded due to unprecedented demand for devices. "
Recall that at the end of December, the mining company Marathon Patent Group announced the conclusion of a deal with the manufacturer of equipment for the extraction of cryptocurrencies Bitmain for the supply of 70,000 ASIC miners Antminer S19. The deal amounted to $ 170 million.