Bitcoin has been trading above $ 10,000 for 63 consecutive days for the first time in the history of the coin. BTC last traded above this mark for 62 days at the end of 2017.
As reported by Messari , on Sunday the price of BTC was at $ 10,793, which allowed the first cryptocurrency to set a new record. The last time bitcoin managed to hold positions above $ 10,000 was for 62 days between December 2017 and January 2018. Then the price of BTC on the Coinbase exchange exceeded $ 19,900, soaring almost 100% in two weeks.
The past two months have been relatively calm for Bitcoin, compared to the same period nearly three years ago. Basically, the cryptocurrency traded in a relatively small range from $ 10,000 to $ 12,500 . According to CoinMetrics , the 180-day yield volatility for Bitcoin fell 41% in September.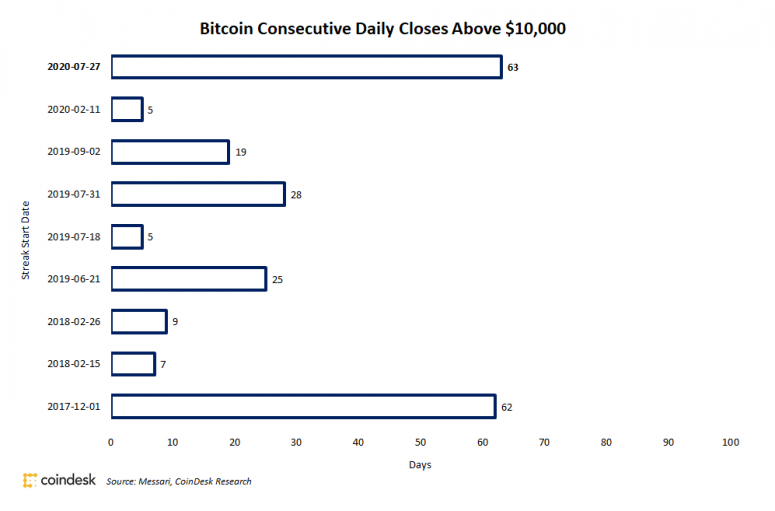 Recall that, according to Chainalysis, the number of new investors in the bitcoin market is growing rapidly , which can create additional pressure on the rate of the first cryptocurrency. Bitcoin is now trading at $ 10,880, up 52% ​​YTD.