According to analyst firm CoinMetrics, after the US Securities and Exchange Commission (SEC) filed a lawsuit against Ripple, the number of large XRP holders fell by 8%.
We are talking about the number of addresses that store more than 1 million XRP. If on December 22, the number of such wallets was 1,705, then on January 4, their number decreased to 1,562. That is, in two weeks the number of XRP "whales" decreased by 8%.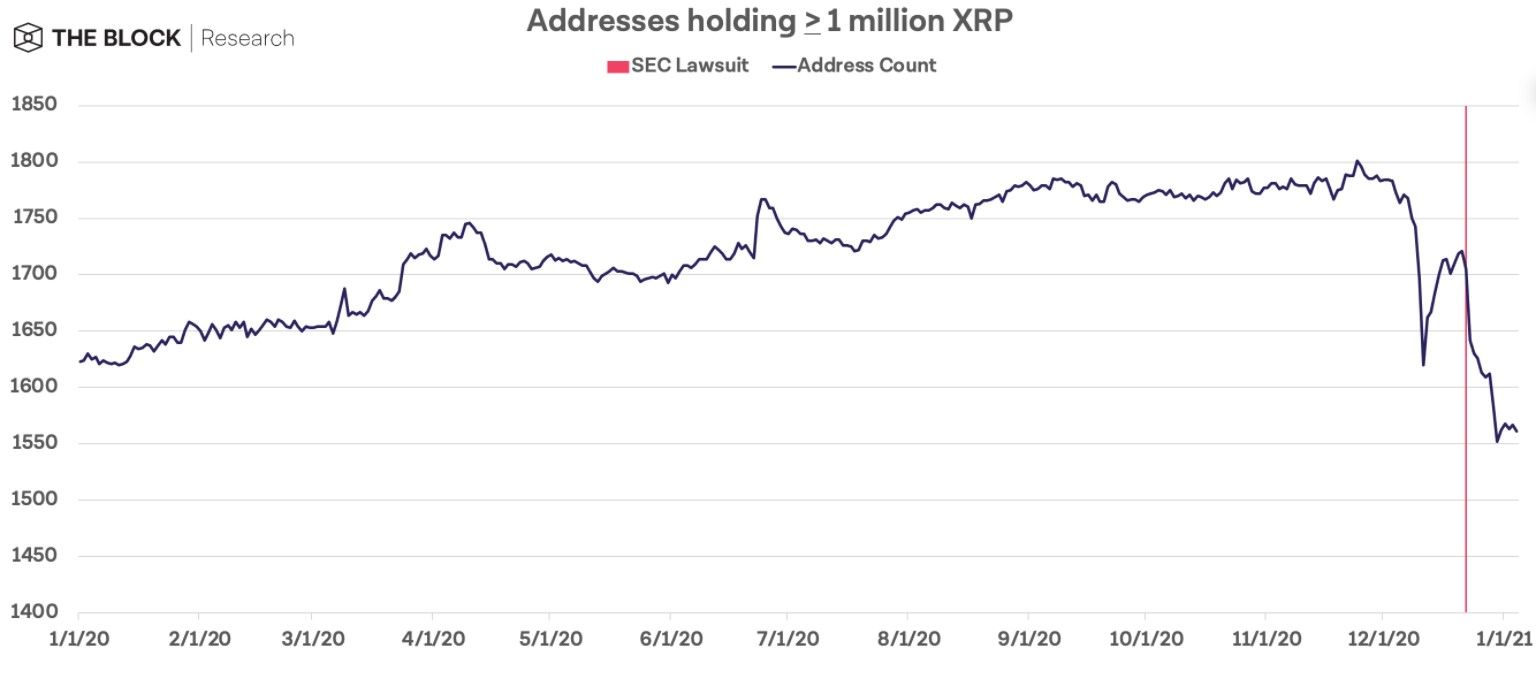 Recall that on December 22, the SEC filed a lawsuit against Ripple and two of its leaders – Brad Garlinghouse and Chris Larsen. The company is accused of selling $ 1.3 billion of unregistered securities, which are XRP coins.
Against this backdrop, many companies have stopped trading in pairs with XRP, including the exchanges Coinbase and Bitstamp , the American division of the Binance exchange , as well as various market makers and brokerage firms.
In addition, Grayscale Investments recently announced the withdrawal of XRP from the Digital Large Cap Fund. The fund buys cryptocurrencies with the largest capitalization, and XRP held 1.46% of it. It is not yet known what fate will befall the Grayscale XRP product – the Grayscale XRP Trust.