On Thursday morning, the rate of the first cryptocurrency slightly decreased, after which the analytical company CryptoQuant recorded a noticeable increase in cryptocurrency deposits on exchanges.
According to CryptoQuant, after the depreciation of bitcoin, a surge in deposits on cryptocurrency exchanges was recorded. This means that traders expect increased volatility and are going to make a profit during market volatility. According to analysts, most likely the decline in the Bitcoin exchange rate will continue.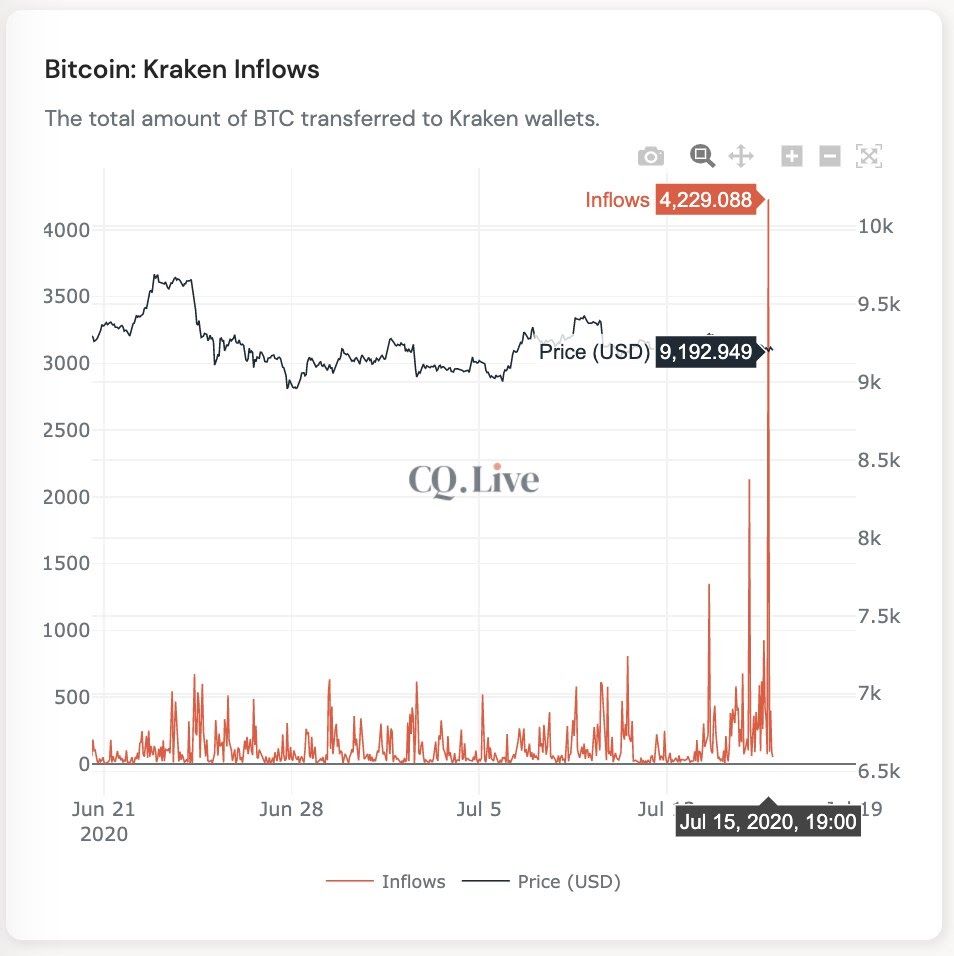 On the example of the Kraken exchange, it is noted that if over the past two weeks the volume of deposits on the site averaged 500 BTC per day, then over the past day it amounted to 4,229 BTC – almost a tenfold increase.
"I expect a slight pullback. I think the price will go somewhere up to $ 8,800, "said Ki Young Ju, CryptoQuant CEO. He also noted that he does not expect a cascade drop in the Bitcoin rate, as happened in mid-March.
Recently, a well-known cryptocurrency analyst Max Keiser (Max Keiser) noted that the Bitcoin hash is at record levels, and this should positively affect the course of the first cryptocurrency.