Ethereum network transaction fees have been updated for the second time in three weeks. Average and median fees rose to $ 15.5 and $ 9.5, respectively.
The last time the transaction fees in the Ethereum have updated the historical maximum in mid-August. At that time, users paid $ 6.87 million worth of ETH per day to miners. According to Blockchair, today the average commission for transactions reached $ 15.5, and the median commission rose to $ 9.5. At the same time, yesterday the figures were $ 10.33 and $ 5.68, respectively.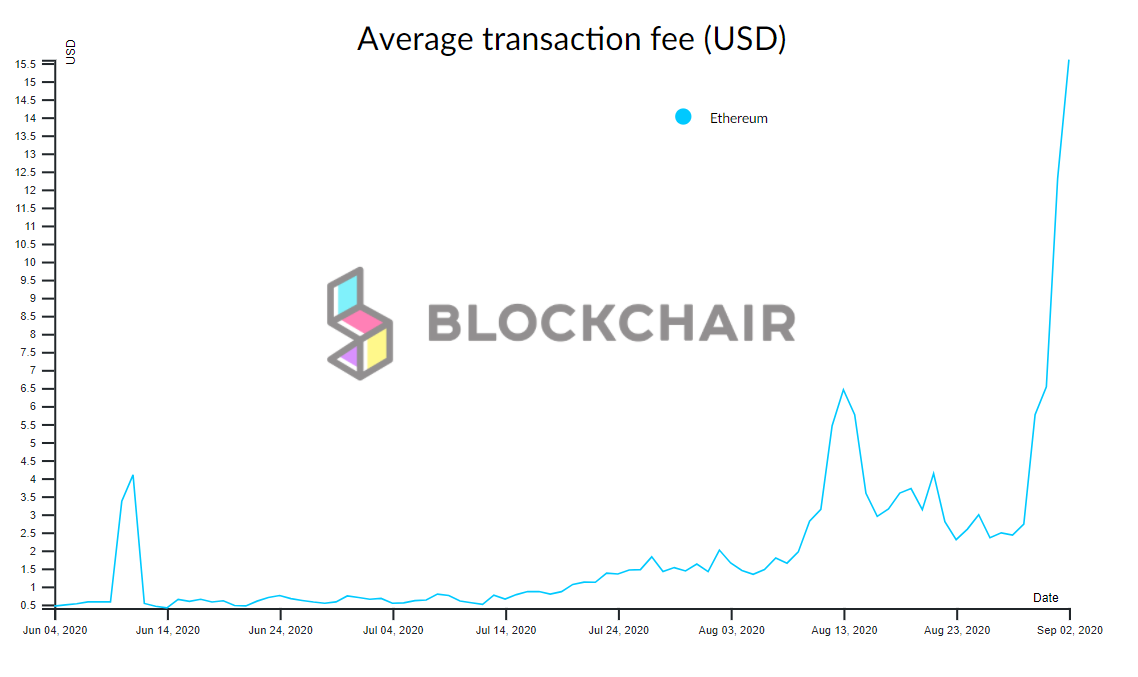 Messari analyst Wilson Withiam noted that high commissions are a "double-edged sword" for Ethereum. "They can scare off potential users," he writes. But rising fees also mean more network usage.
As fees rise, projects that conduct a large number of transactions on the blockchain are looking for ways to reduce the load on the network. For example, the developers of the popular stablecoin USDT recently  announced that the crypto asset will support the second-tier Ethereum scaling solution ZK-Rollups in order to reduce the load on the blockchain and transaction fees.
As transaction fees increase mainly due to the continued growth of DeFi, this is leading to decentralized finance "gradually becoming an industry only for the rich," Vitiam said.
The DeFi industry is showing no signs of slowing down – according to DeFi Pulse , the volume of blocked assets in DeFi applications today reached $ 9.44 billion, while on August 26 this figure exceeded $ 7 billion for the first time .