The analytical company Messari reported that the number of active addresses of Ethereum has increased since the beginning of 2020 and is growing almost twice as fast as the similar indicator of Bitcoin.
According to Messari, the number of active Ethereum addresses has increased by 118% since the beginning of the year, while the number of active Bitcoin addresses has increased by 49%.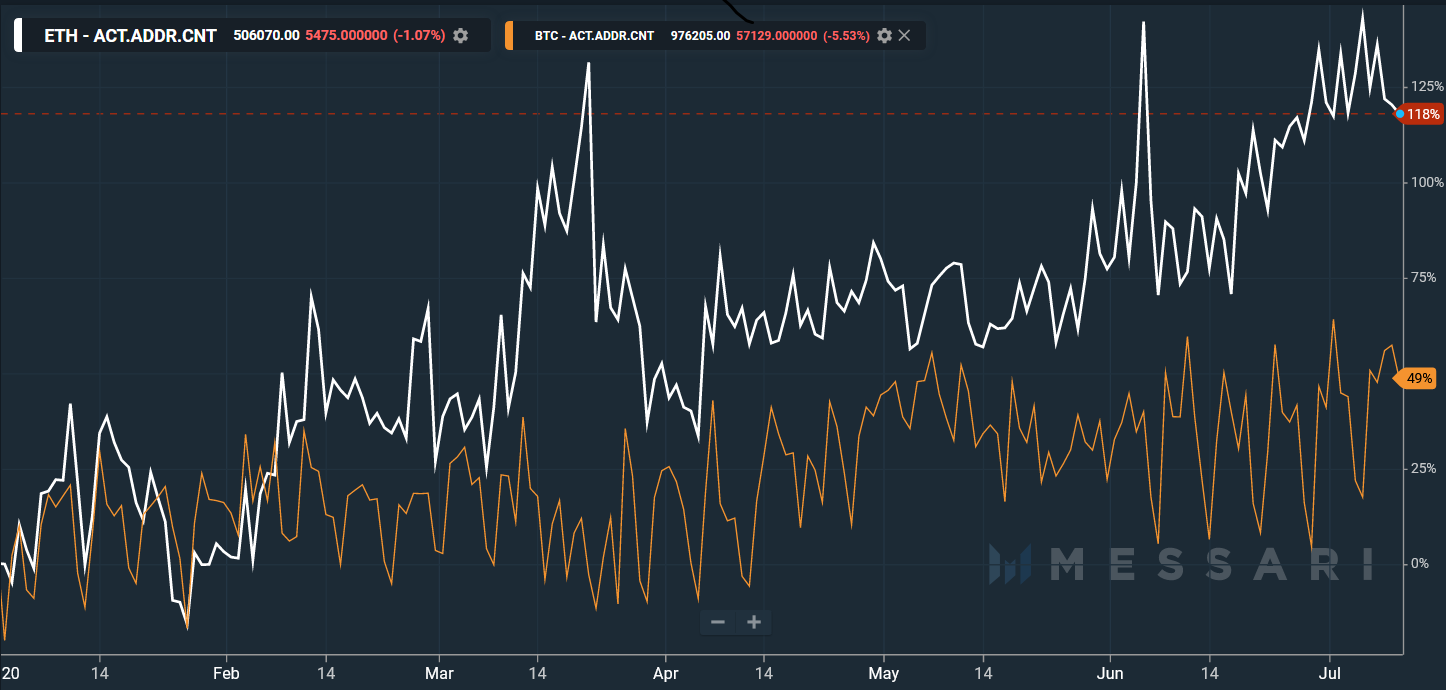 A significant portion of the growth in the number of Ethereum active addresses has occurred amid a boom in the development of the decentralized finance industry (DeFi) in recent months.
The increase in the number of DeFi applications on Ethereum has led to the fact that by the beginning of June the total number of unique addresses on the network exceeded 100 million. According to a July report by Dapp.com, DeFi applications account for more than 97% of the total DApps on Ethereum.
When calculating the unique addresses used in Ethereum transactions, both senders and recipients are taken into account. However, this does not take into account users who use multiple addresses; accordingly, we cannot talk about a similar increase in the Ethereum user base.
However, the Bitinfocharts portal keeps track of transactions that send and receive Ethereum unique addresses. According to Bitinfocharts, the number of unique active addresses on the network has grown by 160% since January 1, increasing from 208,392 to 542,458.

The number of unique active Bitcoin addresses during the same time increased by 42% – from 585,047 on January 1 to 832,751 by July 10. These figures are consistent with Messari data and confirm that Ethereum is currently causing more interest and user activity.
Recall that in early July, the growth in the number of active Bitcoin addresses reached the level of 2017.