According to a study by Delphi Digital, in 2020 there are factors for more sustainable growth of bitcoin than in previous years.
Three researchers noted that in 2019 the stocks of bitcoins on the exchanges grew during the growth of the bitcoin rate, and this year it is the other way around – there are less and less BTC on the wallets of cryptocurrency exchanges, despite the rise in the rate. This suggests that bitcoin holders are not selling their coins and are waiting for even higher prices.
"This implies a more stable growth in the BTC rate compared to 2019. The data suggests that BTC owners are targeting long-term storage of coins. When the exchange rate rises and the supply falls, this indicates an accumulation trend, "the researchers write.
In February, 2.96 million BTC were stored on the wallets of cryptocurrency exchanges, and today the number of coins has dropped to 2.59 million.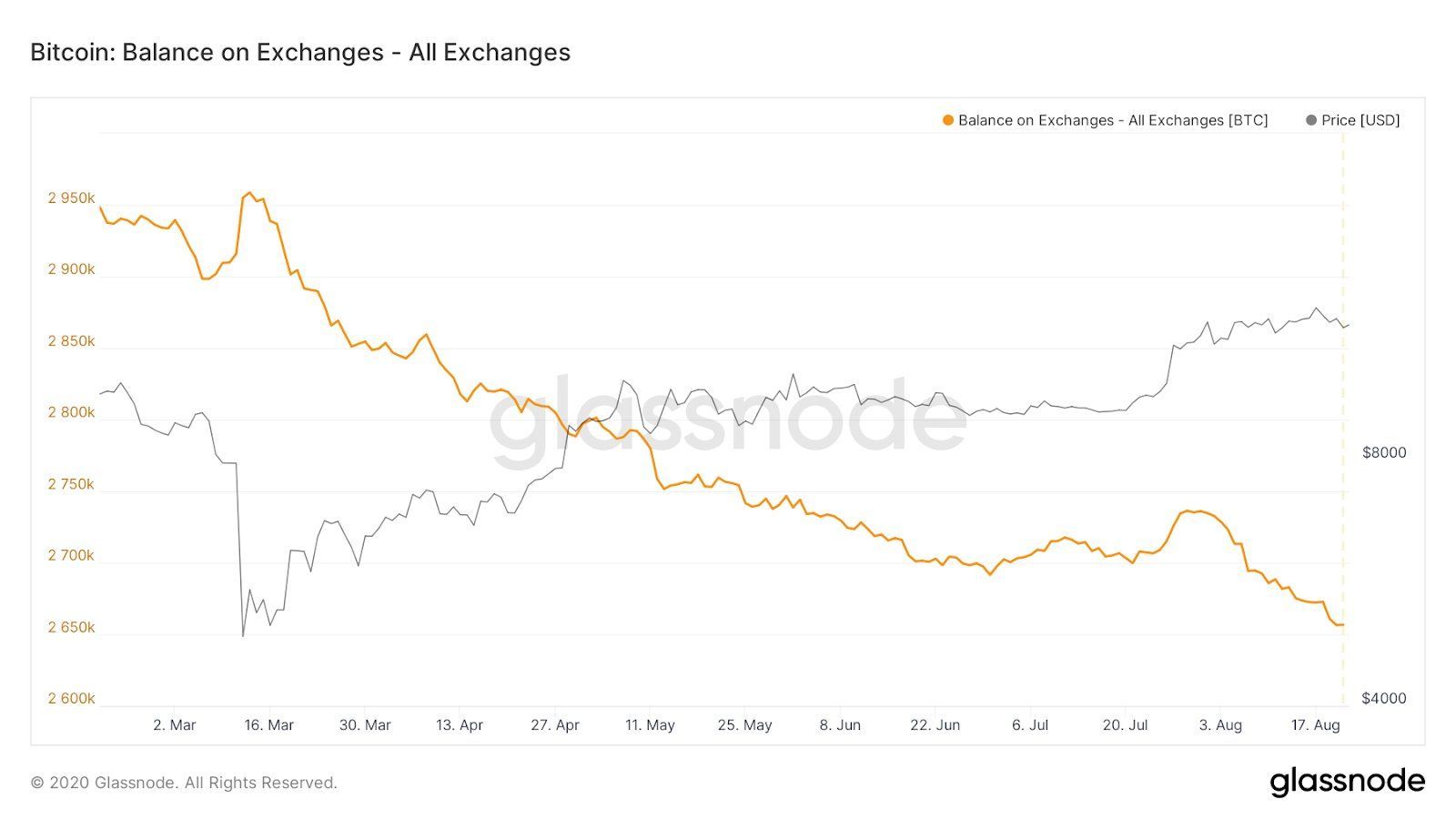 In addition, according to Delphi Digital, even despite significant sales of BTC by miners, they always found demand, which indicates a "healthy" situation in the market. Although, on the evening of September 21, the bitcoin rate fell by $ 500 and is now about $ 10,400.
 CryptoQuant CEO Ki Young Ju recently spoke on this topic  . According to him, the volume of bitcoins sold by miners has increased recently, but this will not stop the next bull market.