SparkPool, one of the largest mining pools in China, has developed GasNow, a gas price forecasting tool on the Ethereum network.
Ethereum gas prices have been breaking records in recent months as the DeFi   industry continues to grow. The Sparkpool development team concluded that there is a wide gap between the reported gas charges from the ETH Gas Station service and the actual fees. This led to the creation of GasNow .
"There are two ways to calculate gas charges," said Sparkpool's product development leader, alias Uncle Meow. "Most of the existing solutions calculate gas charges based on historical data on commissions. However, Sparkpool calculates it based on the number of pending transactions in our mempool. "
After testing, Sparkpool made the tool publicly available. The main users of GasNow, according to the developers, will be participants in the "profitable farming" (pharming) strategy in DeFi.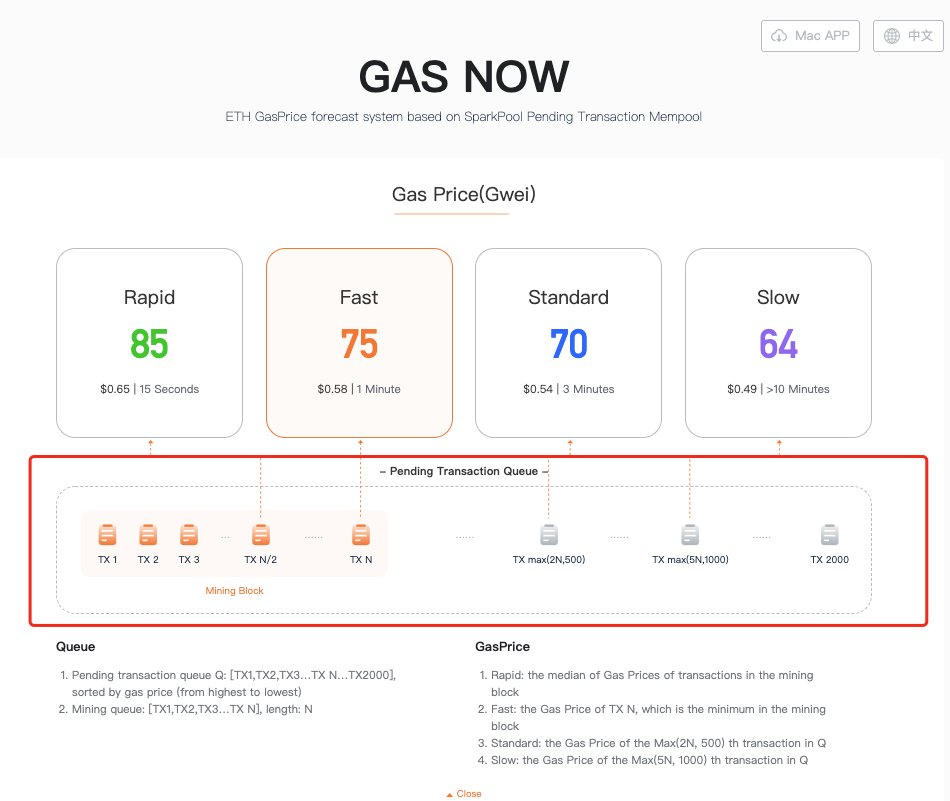 "We decided to make GasNow publicly available because more accurate commission estimates will benefit the entire network. As a mining pool, we remain neutral and GasNow does not interfere with our existing business model, "said Uncle Meow.
GasNow is now free and will remain so for some time. Chinese cryptocurrency wallets like imToken, MYKEY, MathWallet, TokenPocket have already integrated GasNow. According to the developers, now the tool is mainly used by residents of China, but Sparkpool expects that GasNow will soon attract users from abroad.
Recall that this week, the average transaction fee in Ethereum fell to the lowest since the beginning of August.