The Decentralized Finance (DeFi) industry continues to explode and set new records – trading volumes on Decentralized Exchanges (DEX) totaled over $ 4.3 billion in July.
The previous record was set in June. Then, users of decentralized platforms made transactions worth $ 1.5 billion. Thus, the growth in trading volume on DEX for the month amounted to 174%.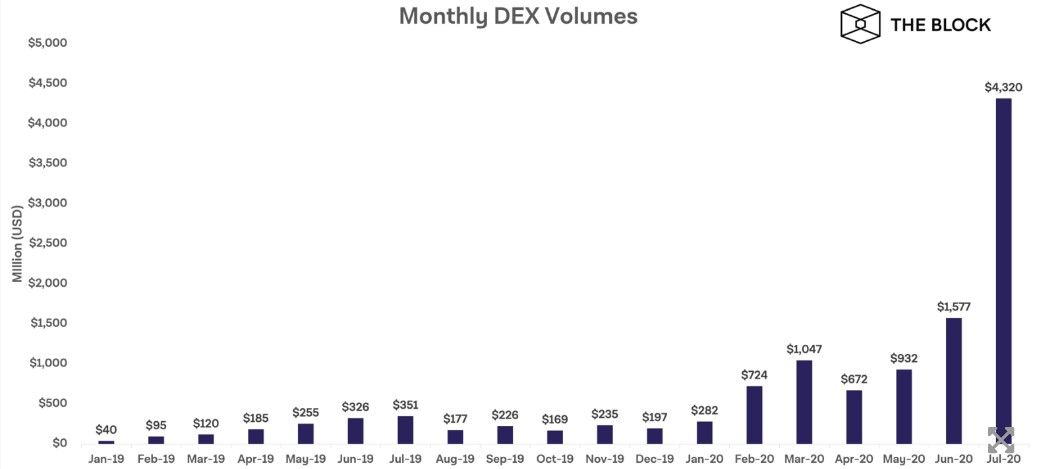 The Uniswap platform became the leader in terms of trading volume, which occupied 41% of the market. The Curve platform is also popular, the volume of transactions on which amounted to 24% of the total. Interestingly, a noticeable increase in activity on Curve began in May, and until January of this year it was practically unknown.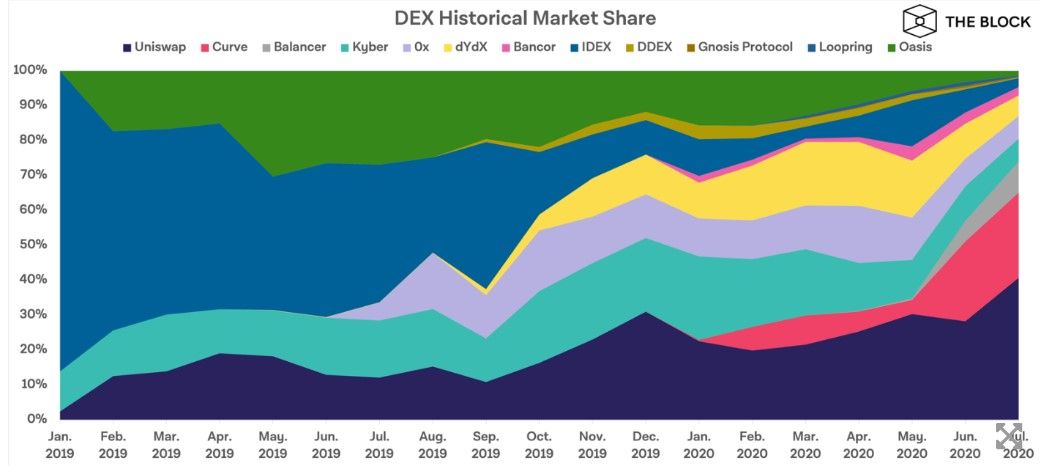 Analysts note that the growth of the ETH exchange rate also had an impact on the trading volumes on decentralized platforms , because the vast majority of DEX work on Ethereum. However, this does not negate the fact of the growing popularity of the industry – recently the total amount of blocked funds in DeFi applications reached $ 3 billion, and in less than a week it exceeded $ 4 billion.