The boom in the decentralized finance (DeFi) industry continues – from September 1 to September 17, 2020, trading volumes on the DEX exchanges reached $ 15 billion, and this is significantly more than in the entire August.
According to Dune Analytics, the trading volumes on decentralized exchanges in September are already 30% higher than in the entire August ($ 11.6 billion). However, this is quite consistent with the previous periods – the trading volumes in August were almost three times higher than the July results.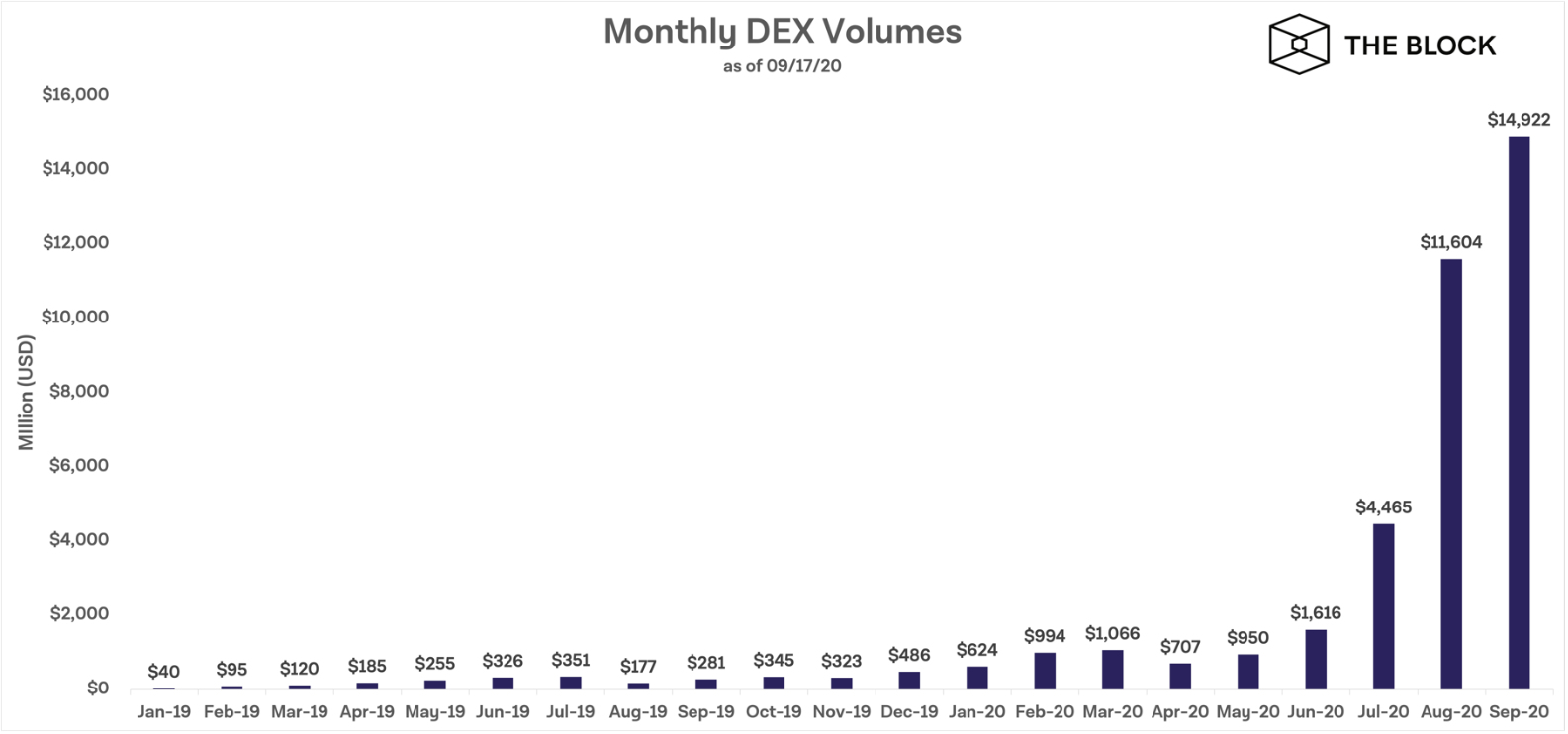 As in previous months, the bulk of trading falls on the Uniswap exchange – in September, users of this site made 66% of the total number of transactions. The Curve protocol is in second place with a result of 21%, and the Balancer protocol closes the top three with 6%.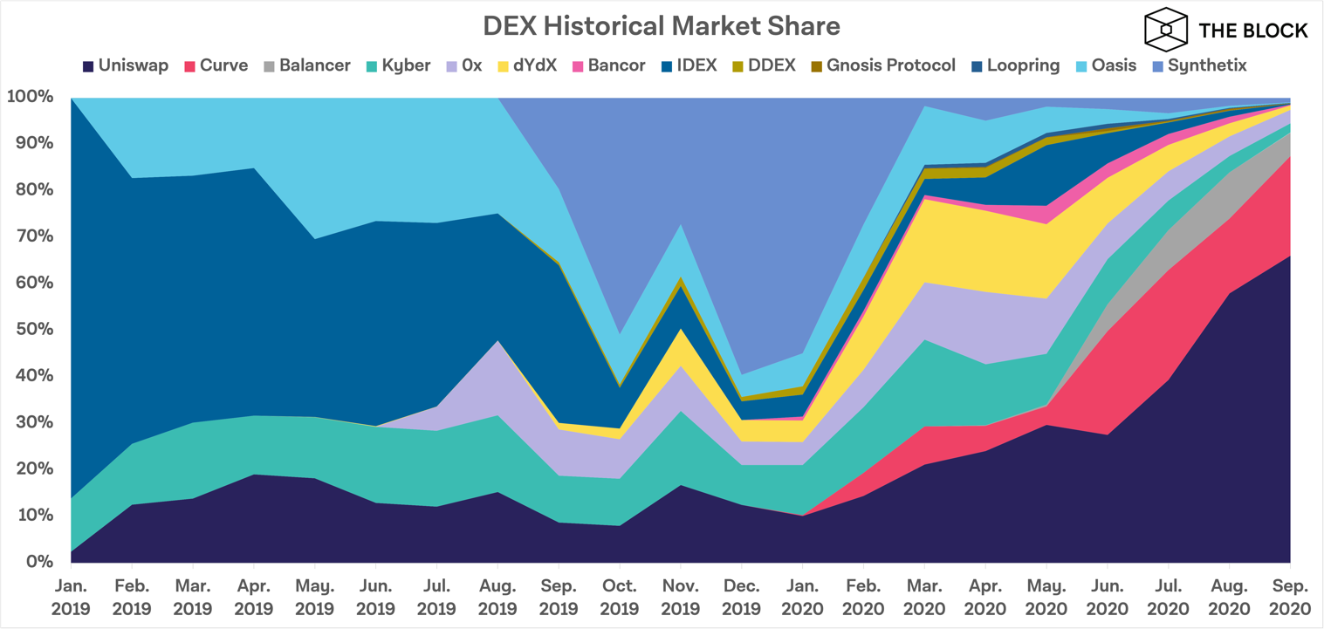 Over the past 24 hours, the trading volume on the Uniswap exchange amounted to $ 588 million. Moreover, more than a third of this volume was made up of trades with the UNI token launched on September 17 to control the protocol. After the release of UNI, the number of pending transactions in Ethereum temporarily jumped by 30%.