The rapid growth in the number of cybercriminals on the Internet encourages users to maintain anonymity and secure communications. Leaks of data, passwords, phishing and extortion have become commonplace, so the issue of online security is now more relevant than ever. In the first half of 2020, cybercriminals earned $ 24 million in bitcoins from naive users out of $ 38 million over the past four years.
On the night of July 16, hackers attacked Twitter and gained access to the accounts of well-known companies, politicians and opinion leaders in order to publish messages on their behalf about the "distribution" of bitcoins.
Another type of fraudulent activity, for example, mass mailing of letters to the mail of this nature: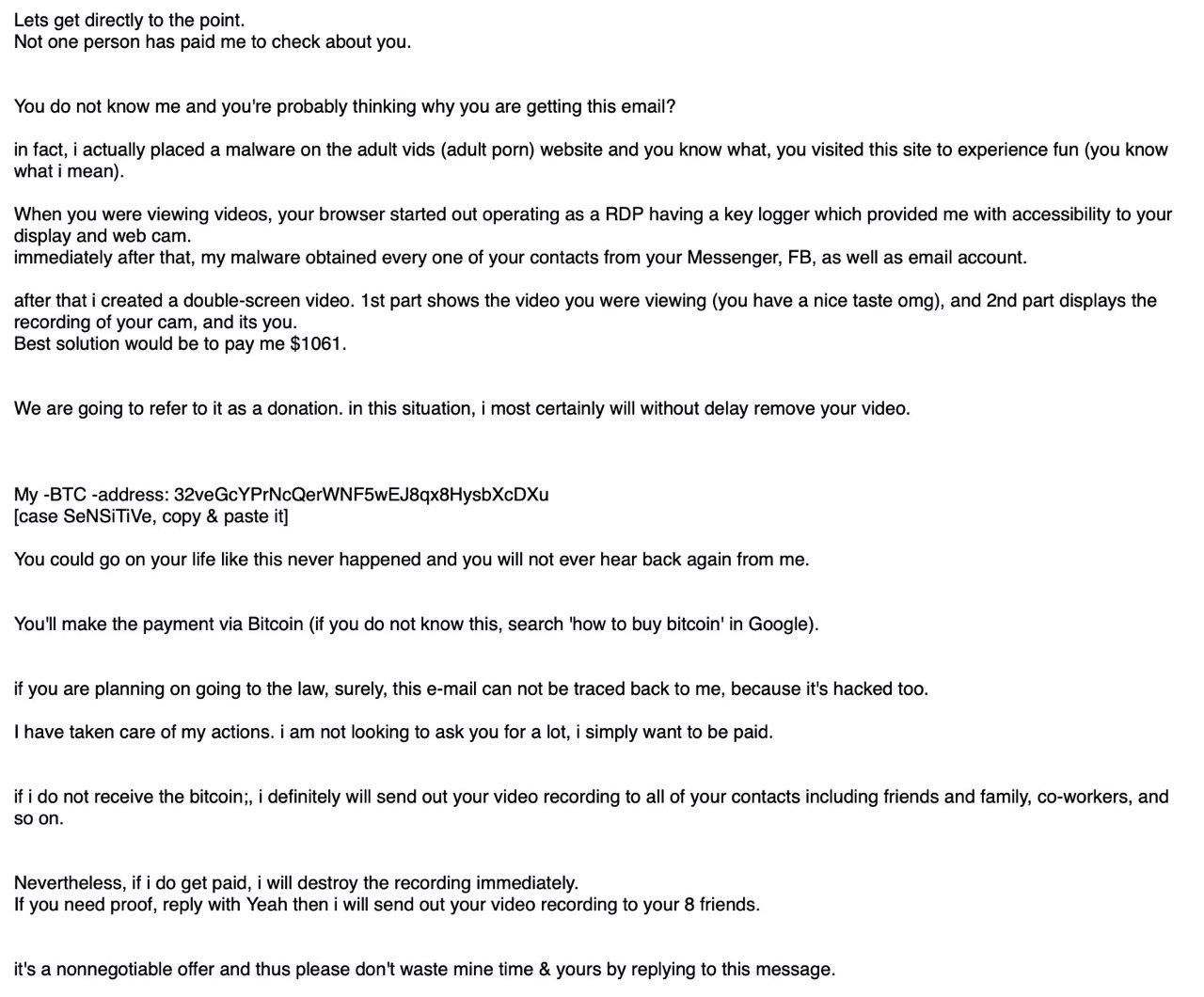 Undoubtedly, in order to maintain anonymity on the Internet, you need to leave a minimum of information about yourself, especially financial. Indeed, at any time, an unscrupulous employee of a bank or payment system can sell your data on the dark web. The saddest thing is that you can no longer erase information from the Internet, even if the culprit is found.
In such conditions, the use of cryptocurrencies may be a good solution.
Buying bitcoin is not as easy as it might seem at first glance: you need to go through various registrations, verifications, KYC, АML, place orders and find a place to safely store BTC.
Trusting information about yourself to a third party is also not an option. Despite the existence of many well-known and time-tested centralized services, even they have data leaks from time to time.
How do you buy Bitcoin and other cryptocurrencies anonymously?
P2P direct deals
Yes, a P2P transaction leaves no digital footprint. This method allows you to find bitcoin sellers in your region, and you personally conduct the transaction. The ideal case is familiar miners, they usually have coins in stock and need cash to pay for operating costs. In this case, you will receive "clean" bitcoins.
However, there are risks in direct deals – scammers do not sleep and you need to be extremely careful when choosing a seller. Wait at least 1-3 confirmation of the transaction and only then transfer money, conduct transactions in a safe place and always be on the alert. In general, it is not very convenient.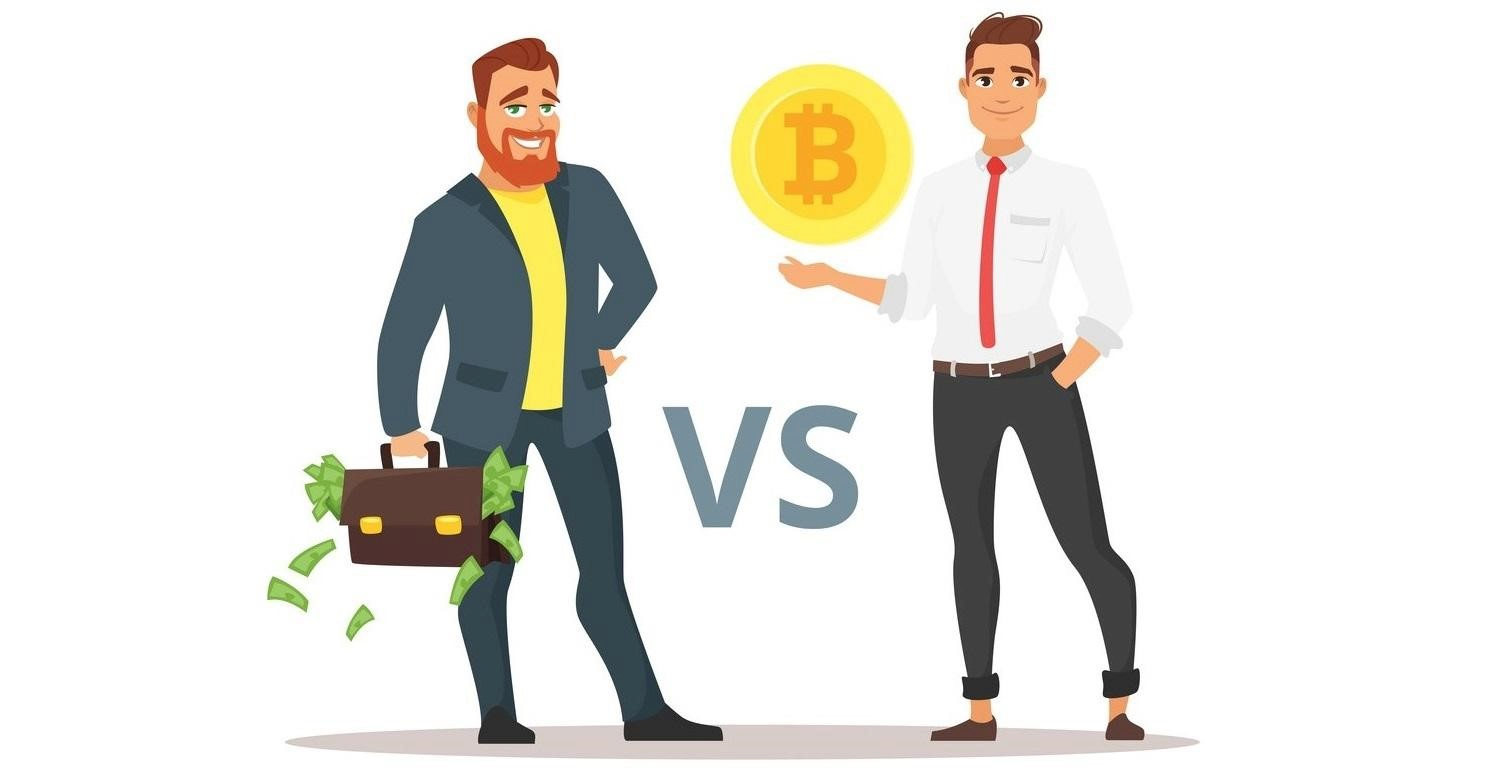 Anonymous online service
It is not easy for an ordinary user to find a reliable service for buying bitcoin or other cryptocurrencies, where no personal data or verification is required. However, the developers of the Trustee Wallet bitcoin wallet have made every effort to ensure that everyone can buy or sell cryptocurrencies and at the same time remain anonymous.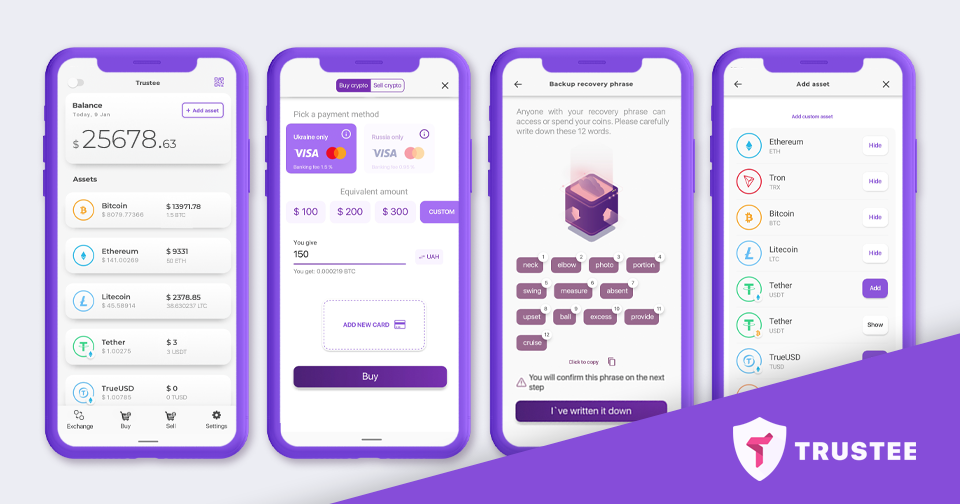 First you need to install the application on your phone. Trustee is available for both Android and iOS ;

The next step is to save the seed phrase in a safe place. What is a seed phrase and how to store it correctly is described in the article Seed phrase or Mnemonic Phrase: Features and Storage Methods ;

Next, click BUY, select the currency of purchase (ruble or hryvnia) and the cryptocurrency you want to buy, for example, bitcoin. Then enter the purchase amount in fiat or cryptocurrency;

Next, you need to add a card from which payment will be made, indicating its number and validity period. Click "Buy";

Here is a screen with a description of the transaction, which indicates the amount of received cryptocurrency, rate, bank commission, coin network commission, service commission and the amount of fiat required. Click "Buy" and go to processing, where you enter your CVV code. The purchase is confirmed via an SMS code from the bank, since the service only works with 3D-Secure cards.
You don't need to do anything else, just wait for the cryptocurrency to arrive in your wallet. As soon as the incoming transaction has at least one network confirmation, the funds can be used. It is worth noting that the wallet itself has a non-custodial structure, that is, no one except you has access to funds, not even the creators of the service.
It is even easier to sell – indicate the amount and sell on the card that you added earlier or a new one, the number of cards to add is not limited.
So where is the anonymity?
Anonymity lies in the fact that in both cases, you do not leave any personal information about yourself. In the case of a P2P purchase or sale of cryptocurrencies, the chances of deanonymization are greater, because there is direct contact with the second party. In Trustee Wallet, there is no need to enter personal data, such as mail, identity card, various selfies, photos, etc., the card number is enough. The bank card number does not allow the identity of the cardholder to be identified by either party to the transaction.
Additional features that the application provides:
HD wallet – allows you to increase the anonymity of transactions, since a new bitcoin address will be used for each receipt or sending;

Segwit addresses for bitcoin – the advantages of using it are described in the article From Legacy to SegWit ;

 RBF (replace-by-fee) – allows you to speed up transactions by increasing the network commission;

Using unconfirmed transactions – allows you to send a queue of transactions without confirmation of previous ones, as well as use bitcoin that has not yet arrived at the address.
If you have any questions or suggestions, you can always voice them in the Trustee Telegram chat , where experienced specialists will answer them.