Bitcoins stolen from Bitfinex in 2016 are back in motion. This time, 2,550 BTC, equivalent to $ 27 million, were moved from addresses associated with hackers to unknown wallets.
According to the analytical service Whale Alert, the hackers carried out nine transactions, as a result of which 2,550 BTC were moved from addresses associated with the Bitfinex hack in 2016 to unknown wallets. 
The transactions went in two batches: four of them were carried out at 19:41 Moscow time and contained BTC, equivalent to almost $ 5.8 million, and five more transactions worth almost $ 22 million were completed an hour later.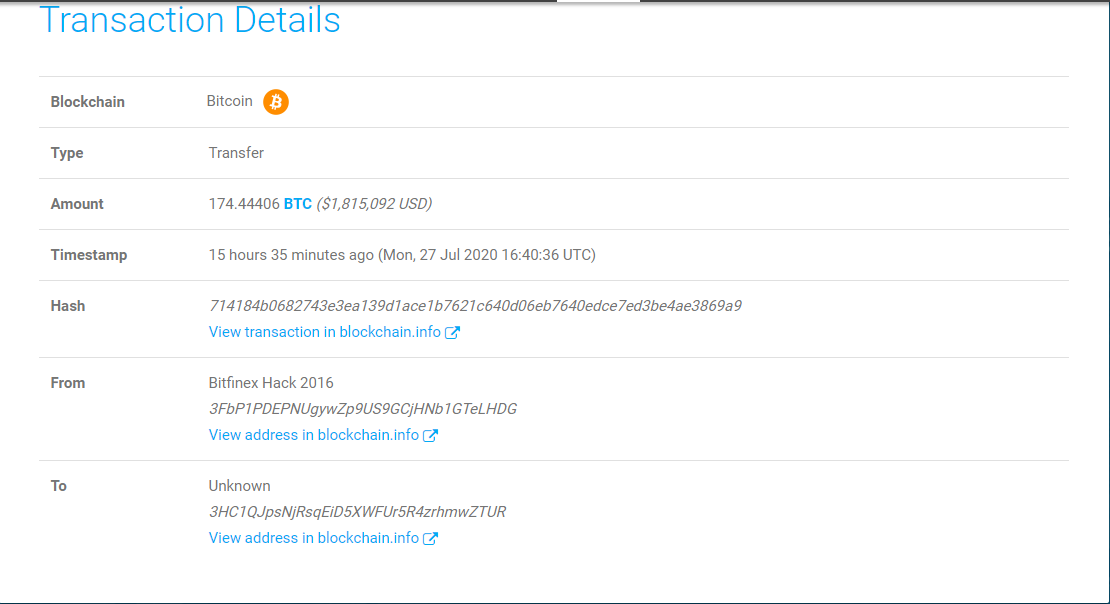 In June, hackers who hacked Bitfinex moved 77.6 BTC , and a month earlier – 28.4 BTC . For the first time, bitcoins stolen by hackers began to move about a year ago – almost three years after the exchange was hacked. Then the attackers also carried out a series of transactions and moved 172.54 BTC to unknown wallets.
As a reminder, hackers hacked the Bitfinex exchange in August 2016. In total, the attackers managed to withdraw 119,756 BTC, equivalent to more than $ 70 million at the exchange rate at the time of the hack. Today, the total value of stolen bitcoins exceeds $ 1.2 billion.