Ripple continues to sell XRP stocks – as the company said, in Q2 2020, $ 32.5 million worth of coins were sold to institutional investors from the vault.
If earlier XRP was sold through cryptocurrency exchanges and over-the-counter sites, then for the last three quarters the company has been selling exclusively through over-the-counter sites. In the first quarter of 2020, Ripple sold $ 1.75 million worth of coins, and over the entire period it sold more than $ 1.2 billion XRP.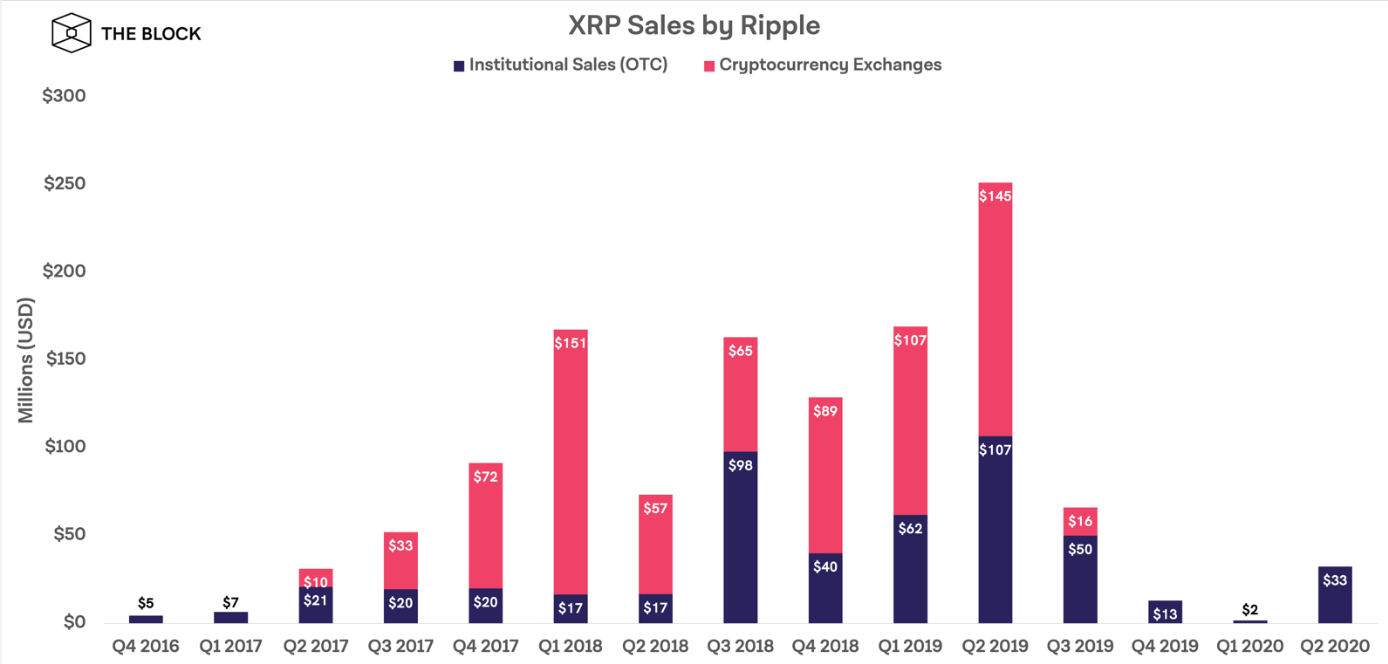 The company also shared its XRP trading statistics. In the second quarter, a noticeable decrease in trading volumes was recorded – on average, transactions with XRP by $ 196.28 million were made per day, while in the first quarter this figure was $ 322.6 million.The total trading volume for the quarter decreased from $ 29.6 billion to $ 17.8 billion.
"The more companies connect to the RippleNet solution, the more liquidity becomes available in the XRP market. Therefore, Ripple buys XRP in the secondary market and may continue this practice in the future, "the company said in a press release .
Redemption of coins at market prices should provide a "healthy and liquid XRP market", as well as reduce the risks when trading this cryptocurrency for clients. Recall that, as announced in early July, Ripple and Banco Santander will expand cooperation in the development of the One Pay FX platform.